RHS Hampton Court Flower Show 2018
The Elements Mystique garden was a collaboration between designer Lawrence Roberts and sculptor William Roobrouck. The garden was conceived after a chance encounter with William in Belgium during an exhibition in the village of Laarne.
'I purchased one of Williams smaller sphere's at the exhibition for a clients garden but ended up keeping it for myself. I love the geometric patterns and the fact that William makes up the pattern as he goes, almost like a puzzle. That way, no two designs are the same. I proposed the idea of creating a large sphere that we could use within a garden setting, one that could be entered and sat within. He was strangely optimistic about the idea and so I got to work devising a garden to accomodate the sculpture.'
William's sculpture in the garden is a 2.5 metre wide corten steel sphere that has a opening at the front to allow a person to climb inside. Once inside there is a curved toughened glass bench with a toughened glass floor. It actually feels very roomy inside the sphere and can easily accomodate 6-8 people.
'The beauty of being inside the spehere is that you view the garden and the surroundings through the geometric apertures in the sphere wall - like fragments of a picture or pieces of a puzzle.'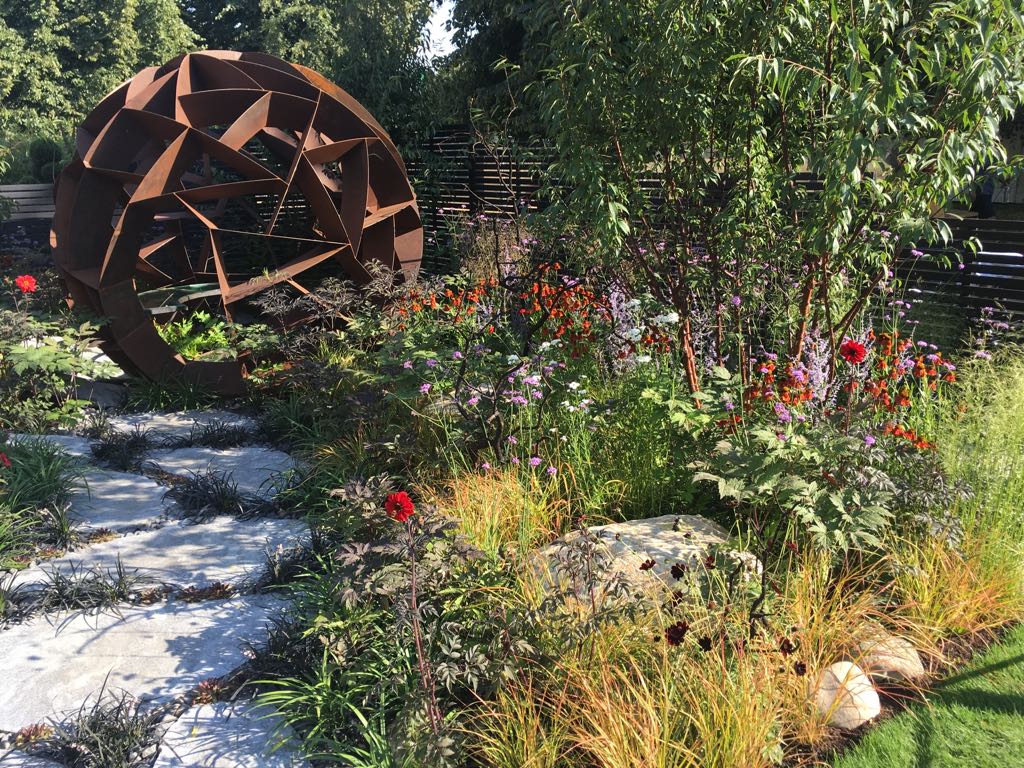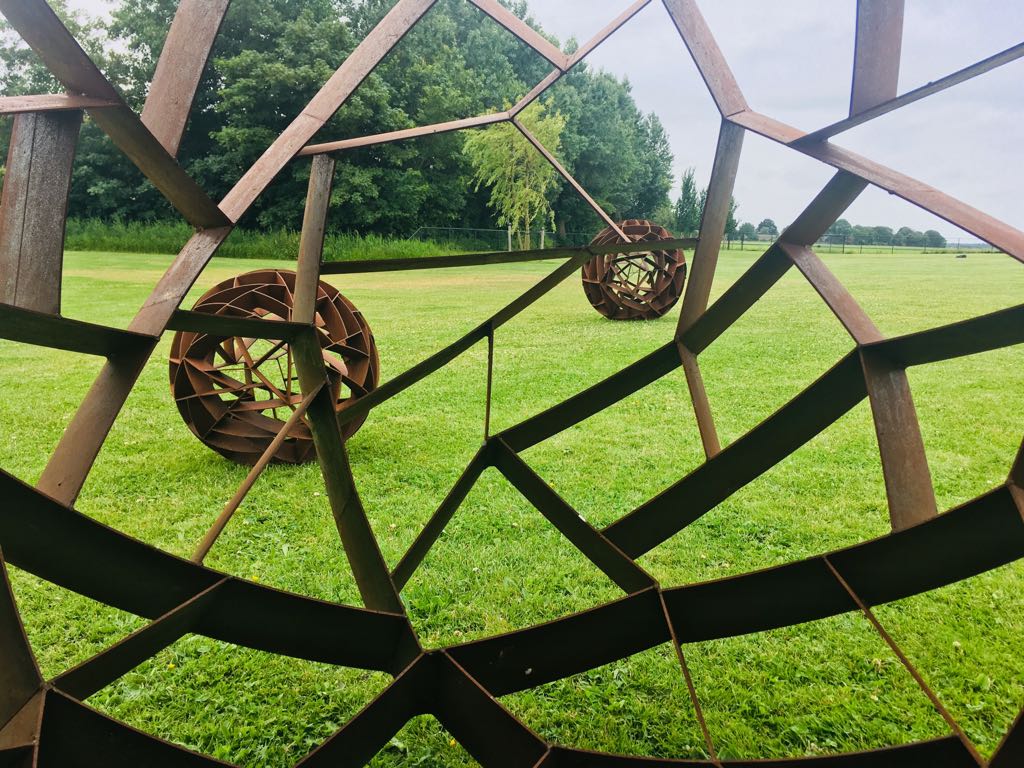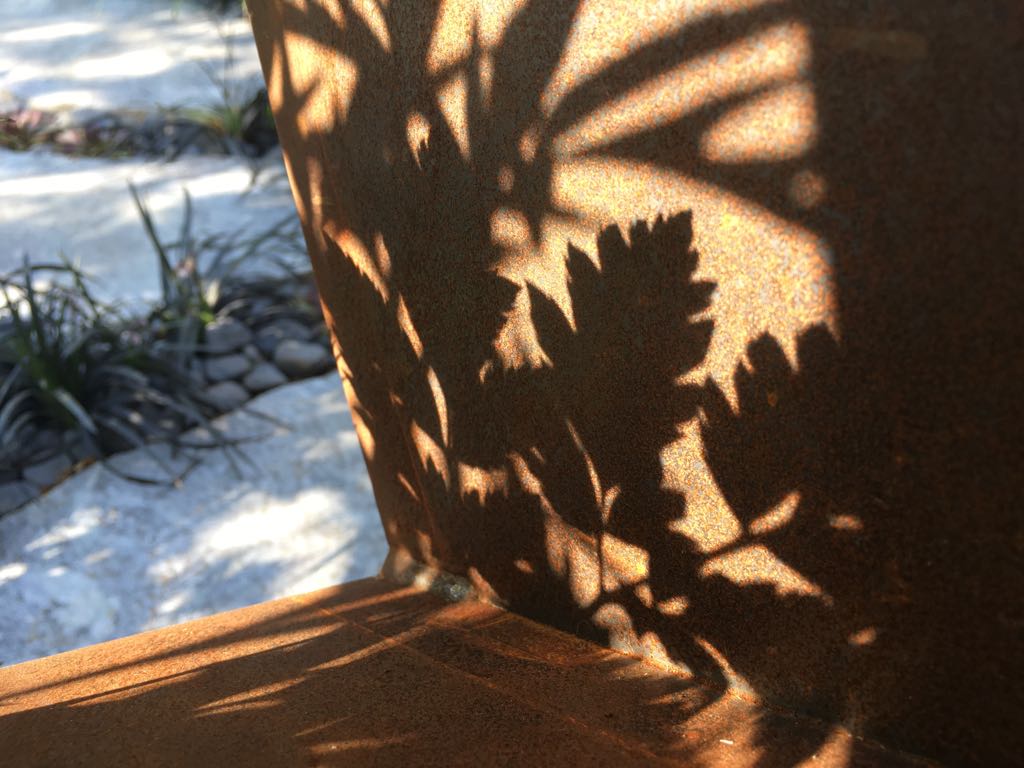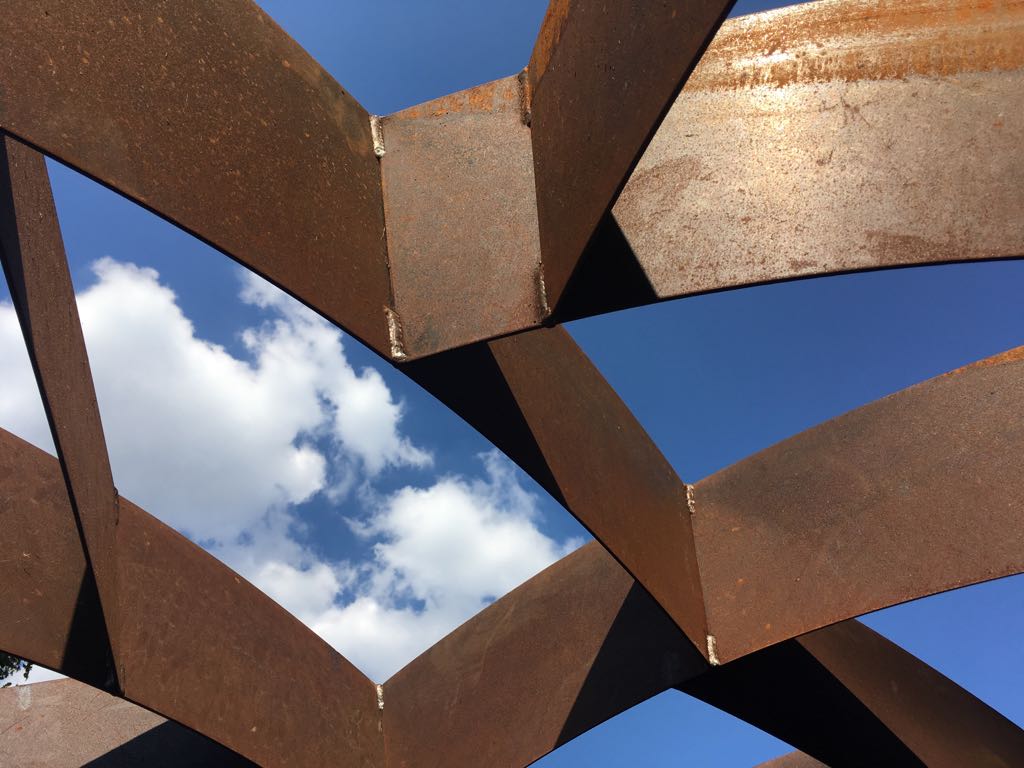 The sphere represents a fallen meteor or craft that, having crashed to earth, has caused immeasurable damage to a urban garden setting. The power and heat from the impact has created a scorch trial through the garden, rupturing the paving, blackening the surrounding fences, and burning the vegetation. Despite the carnage, the garden seeks to be a calm and peaceful place after the dust has settled and as nature begins to take over again.
Featuring cedar screening blackened by the Japanese art of Shou-Sugi-Ban, natural Caledonian stone, sliced boulder stepping stones and an array of black foliage plants, this garden aims to tell a story of beauty within chaos.