Hampton Court Garden Festival 2019
A garden for contemplation and reflection designed by Lawrence Roberts and featuring a corten steel immersive sculpture by William Roobrouck (pictured below)
'Our lives can be fast paced and frenetic, the world a confusing and bewildering place. Spirituality is often traded for consumption and our minds are constantly distracted with irrelevant noise and media. Gardens can offer a reprieve from this; a piece of restored nature in our urban environment; an intrinsic place of reflection to tune out the world and reconnect with ourselves' - Lawrence Roberts, Elements Garden Design
This show garden was the second collaboration between Belgian sculptor William Roobrouck and Lawrence Roberts and a return to Hampton Court Garden Festival. The idea for the garden was conceived while exhibiting at Hampton Court Flower Show in 2018.

'Our garden in 2018 was well received and William's sculpture that represented a crashed craft or meteor proved very popular. However the sculpture was inaccessible to the general public and many people were unaware that the sculpture could be entered for an internal seating area. The majority of people walked up to the rope, took a picture, nodded in appreciation and moved on. It got us thinking that it would be great to offer the show visitors a more immersive experience, a sculpture at the front of the garden that could be accessible to all. We wanted to offer the show visitors an experience beyond the rope.'
The garden was partly been inspired by the works of reverred Japanese landscape architect and eighth generation Zen Buddhist priest, Shunmyo Masuno - a master of Zen gardens.

Although a true Zen garden is something only accomplished by a disciplined practitioner of Zen Buddhism, the aim was to create a garden that incorporates key Zen principles including simplicity, symbolism and naturalness. In the words of Masuno; 'to create a place where people can leave behind the abundance of everyday life and instead encounter their 'kokoro no yutakasa' - the richness of their spirit'.

The garden was overlooked by a large sculptural head made of layered corten steel that could be entered, allowing visitors a moment alone to contemplate the garden and its message.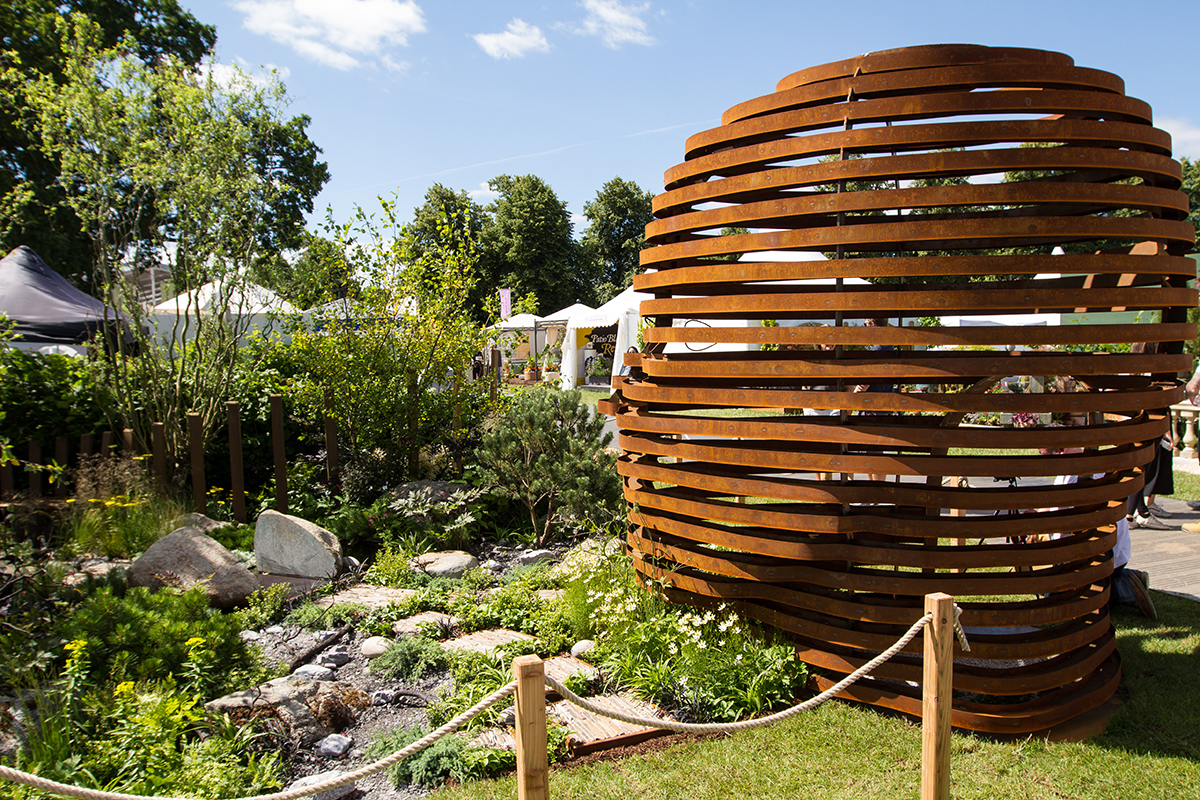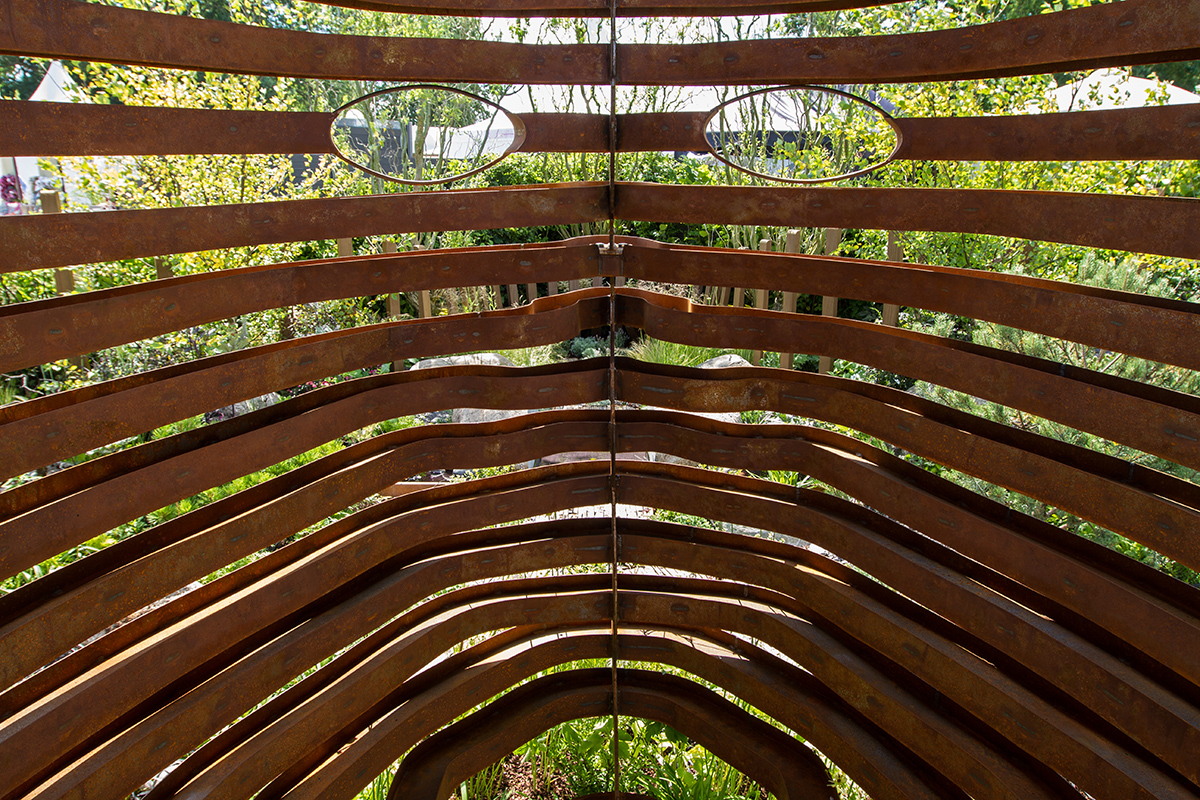 'The garden is all about life, the paths that we take and the obstacles we overcome. Everything in the garden from the boulders to the trees has been selected to symbolise aspects of our lives; friendships, age, challenges, family and loss. I hope it will allow visitors a moment of mindfullness to reflect on how to live their lives well and the things that really matter.'

Masuno states that 'Zen is ultimately a way of discovering how one should best live. By viewing a garden viewers question themselves if they are walking the correct path. The act of gazing fixedly is the act of creating opportunity to think - that is, to wonder introspectively. One's own way of living, current lifestyle, one's existence, and so on - one after the other a variety of questions well up in one's heart.'